High School Homestay in the USA
Help build cultural exchange in your community. Host a student from your sister city for an academic year or semester under our J-1 Visa High School Homestay in the USA program.

The High School Homestay in the USA program is an opportunity for member cities to host students from their sister city for a year or semester of high school in the United States. This program exposes international students to U.S. culture and society in the spirit of citizen diplomacy, and allows host families to become part of a young person's life-changing experiences. In partnership with the American Cultural Exchange Services (ACES), a U.S. Department of State-designated sponsoring organization, ACES will sponsor Sister Cities International's long term high school exchanges in the United States and will ensure compliance with all federal and CSIET requirements.
Responsibilities
The international cities choose the high school students. The United States-based sister city will provide oversight for the student, recruit a host family, and include the student in sister city activities.
---
Frequently Asked Questions
I would like to study in my city's sister city in the United States. How can I apply?

In order to apply to the High School Home Stay Exchange Program, the partner city in the United States must first have an appointed Local Coordinator, who will help recruit host families and coordinate student placements in local high schools. The Local Coordinator will also help reach out to volunteers in your city (International Coordinators) who can help with the application process. To find out if your partner city has a local coordinator in place, please use our City Search tool and reach out to the main point of contact listed on the city's page. If a Local Coordinator has been appointed, they will send you the application materials.

What kind of medical insurance will I need to participate?

SCI will provide all student applicants with medical insurance coverage during their time in the United States. The coverage fees are included in the application fees. Information about the insurance policy will be available soon.

Are there any English language proficiency tests that I will need to take?

Every applicant will need to take the English Language Test for International Students (ELTiS) test.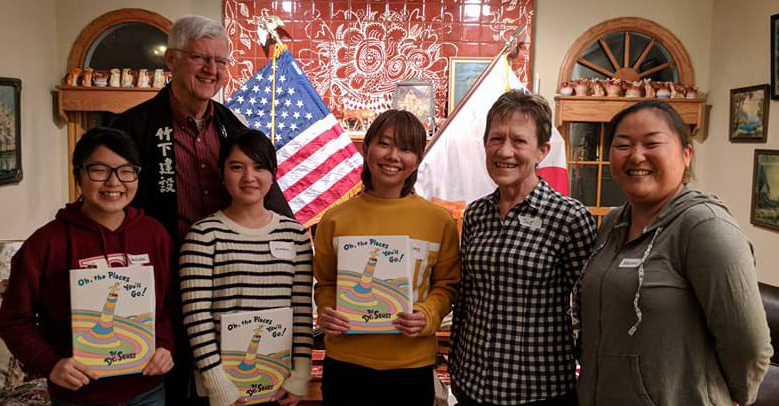 The High School Homestay in the USA program is at the heart of Sister City International's mission of creating bonds between people from different cities around the world. In addition, the program benefits host families and local school communities. Students frequently report that their experiences are "life-changing", and indeed they often make friendships that last a lifetime.
For more information on the High School Homestay Exchange, please email info@sistercities.org or you may also contact Debbie Li, Executive Director, ACES – American Cultural Exchange Service by phone at 1-800-661-2237 or 425-453-2237 or by email at Debbie@ExploreTheWorld.org